ISO9001:2015 and AS9100D
FAA-PMA
DUNS 618951008
NCAGE/CAGE Code 7WG78
Continuous Improvement: We have implemented numerous controls to prevent process errors that lead to rejects, allowing us to consistently deliver high quality machined parts.
In-process Quality Controls: Reduce unwanted variation resulting in less waste, scrap and reworks all contributing to the bottom line and reducing cost to our customers.
Informational Pipeline: Actionable information to personnel, allowing them to detect, correct, and minimize process variation in real time.
Customer Satisfaction: Strict attention to our machining processes assure consistent, high-quality parts, minimize rejects and enables us to provide comprehensive quality reports to our customers.
Meet regulatory requirements through documentation control: Comprehensive documentation enables audit-ability across our processes, and enables us to cost-effectively meet ISO, TS, FDA and USDA requirements.
Benefits
Minimize variation
Prevent defects
Reduce scrap, waste, rework
Improve manufacturing yield
Empower personnel with actionable intelligence
Promote Lean Manufacturing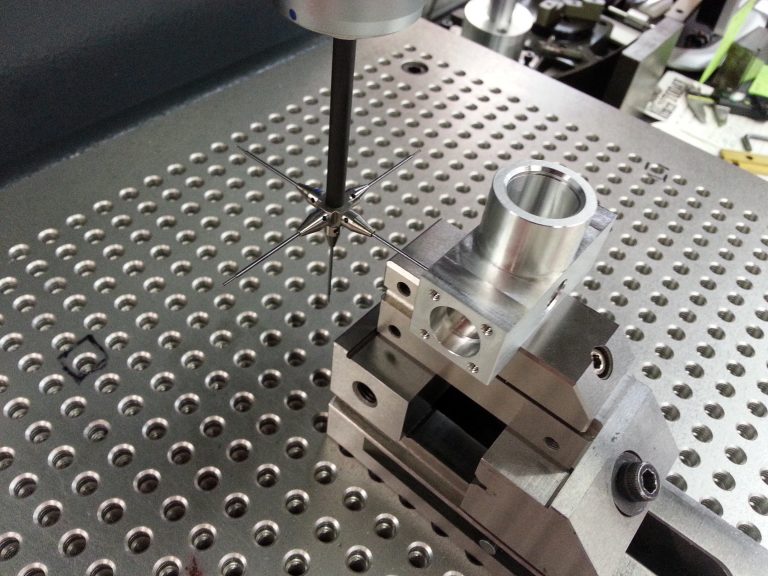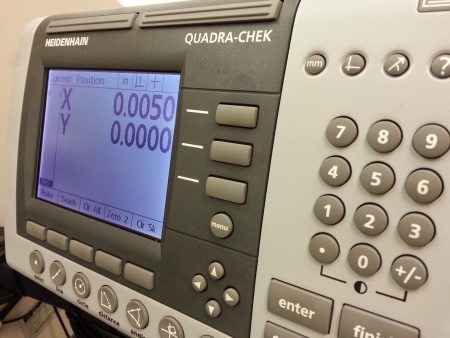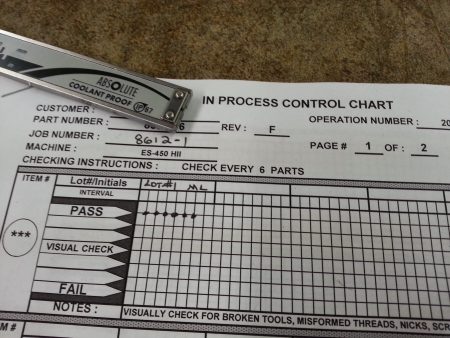 With AS9100 Registration and FAA-PMA approval we adhere to ANSI Y14.5 in our quality system. GMPs are guidelines that outline the aspects of production and testing that can impact the quality of machined parts. Although there are a number of them, all guidelines follow a few basic principles.
Machining processes are clearly defined and controlled. All critical processes are validated to ensure consistency and compliance with specifications.
Machining processes are controlled, and any changes to the process are evaluated and documented.
Instructions and procedures are written in clear and unambiguous language.)
Operators are trained to carry out and document procedures.
Records are made, manually or by instruments during machining that demonstrate that all the steps required by the defined procedures and instructions were taken and documented.
Records of a machined part that enable the complete history of a batch to be traced are retained in a comprehensible and accessible form.
Conflict Free Metals Policy
Machine Inc. supports the Dodd-Frank Wall Street Reform and Consumer Protection Act, the Electronic Industry Citizen Coalition, Incorporated and the Global e-Sustainability Initiative with respect to Conflict-Free Sourcing Initiative for sourcing Tungsten raw materials from socially and environmentally responsible suppliers.
When necessary, we abide by RoHS (Restriction of Hazardous Substances Directive).
Quality Policy
Machine Inc. will achieve customer satisfaction by:
Meeting customer requirements
Achieving on time deliveries goals
Creating consistent quality products
Having continuous improvement
Investing in technology, equipment & our employees
Needing to maintain customer satisfaction
Employing lean practices
Richard Mileika, President