At Machine Incorporated, we understand that customers from a number of industries need CNC machined parts that are unique to their specific industry, business, and application. We learned early on that offering a wide range of services to suit a similarly wide range of needs was the best way to remain competitive. As part of this effort, we've complimented our state of the art CNC machining capabilities with high precision CNC Swiss machining capabilities.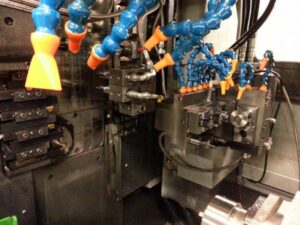 CNC Swiss machining is frequently used for machining products out of extremely hard materials with exceptionally tight tolerances within millionths of an inch. While Swiss machined parts are often small precision parts, they can also be larger parts such as in the case of an axle. Regardless of part size, Swiss machining is focused on producing parts and components that flawlessly meet specifications.
We have had the opportunity to provide Swiss screw machining for industries such as the aerospace, military, and medical industries. Some sample applications for Swiss machined parts, products, and components include:
Industries
Aerospace
Defense
Diagnostic equipment
Fluid Control
Heavy equipment
Medical instruments
Motion Control
Power
Telecommunications
And more
Parts and components that flawlessly meet specifications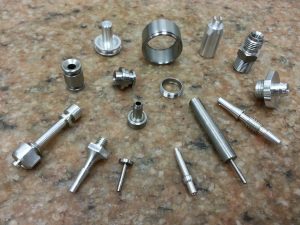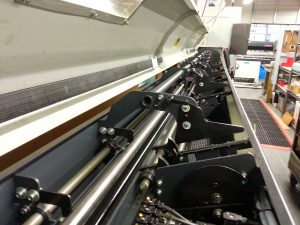 We constantly work with industries where extremely stringent quality specifications are an absolute must. By combining our ability to deliver machining close tolerance in the 40 to 50 millionth range with advanced quality controls and a firm dedication to lean manufacturing, our CNC Swiss machining services have met the needs for some of the most exacting requirements. This commitment to quality has helped us develop a significantly strong reputation for our ability to provide Swiss machining for medical components and other small precision parts.
By using concurrent engineering and exhaustive quality inspection, our technicians ensure that every CNC Swiss machining project can be completed as effectively and efficiently as possible—increasing part quality, decreasing production cost, and reducing lead times. Regardless of size or specification, our Swiss machining services provide a worry-free solution for precision Swiss machined parts and components that meet every quality and performance requirement.
For more on Swiss machining at Machine Incorporated, please don't hesitate to contact us.