With constantly improving technology and a keen eye on staying within budget, CNC machining in our economy has never been more competitive. But with industry leading capabilities, lean manufacturing, and concurrent engineering, Machine Incorporated has optimized multi-axis turning services to offer a level of comprehensive quality that's a step above the rest.
Serving a growing number of industries
Over the years, Machine Incorporated has served a growing number of industries with CNC multi-axis turning. Some of these industries and applications include:
Industries
Aerospace
Defense
Diagnostic equipment
Fluid Control
Heavy equipment
Medical instruments
Motion Control
Power
Telecommunications
And more
CNC Turning Capabilities
Manifolds
Nozzles
Valves/Valve components
Pumps/Pump components
Sleeves, Covers, Housings
Couplings
And more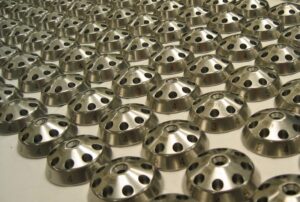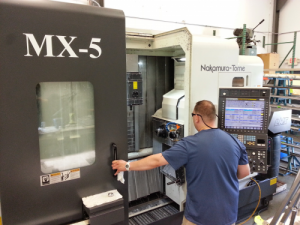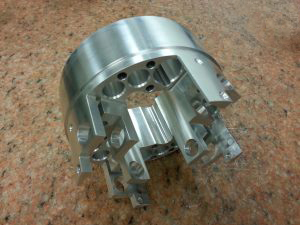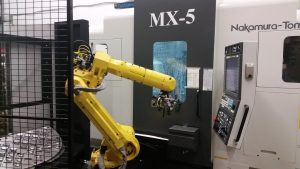 CNC multi-axis turning at Machine Incorporated utilizes state of the art equipment combined with years of industry experience to deliver better multi-axis turning faster and at a lower cost to our customers. In our effort to deliver higher levels of quality, productivity, and efficiency, we take advantage of twin spindles, twelve station turrets, multiple live tools, and continuous operation turning centers.
From the earliest stages of your project, our technicians at Machine Incorporated can offer their expertise to ensure your multi-axis turned parts are precisely what you need. This can include everything from design assistance to ensure low-cost manufacturability, material selection, prototyping, final assembly, and more. Additional multi-axis turning capabilities include:
Autonomous, full-time quality control that's focused solely on inspection
Close tolerances in "tenths" range
CNC gundrilling for deep holes
Multi-axis turning focused on manufacturability
Multiple live tools to enable part finishing on one machine
Advanced quality control using statistical process controls (SPS)
Full-service prototype development
State of the art twin spindles to work on two sides of a part simultaneously
Universal support for 

CAD and Solids Files

Up to 2.5" diameter bar capacity
And more
For more on how we can provide the multi-axis CNC turning for your specific parts, components, and assemblies, don't hesitate to contact us to speak with one of our experts.