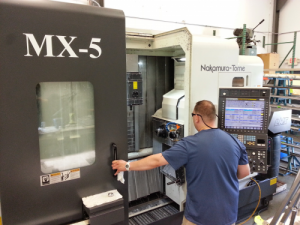 COVID-19 Statement:


At this time, Machine Inc. will continue normal operations and will remain open as an essential business.
We continue to monitor the evolving COVID-19 situation and are prioritizing the health and well-being of our employees, customers, and vendors. We are abiding by the guidelines set by the CDC and federal and local authorities and will adapt as changes are necessary.
To our supplier and outside processors, if you are experiencing any interruptions in operations, please contact us at [email protected] or 781-297-3700 so that we can maintain our supply needs and orders. Stay safe and be well.


Richard Mileika, President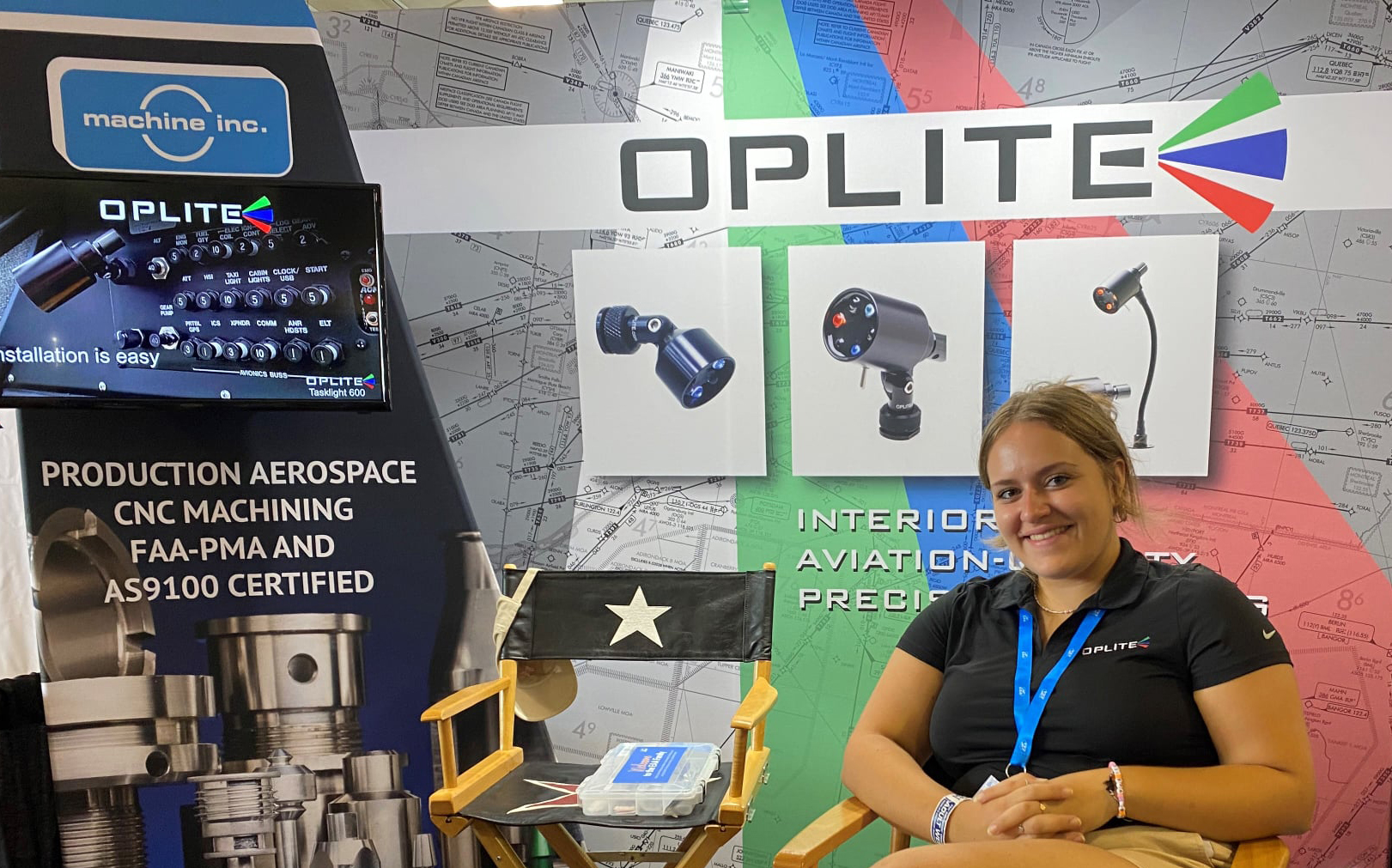 Visit the Machine Inc./Oplite Booth (#2061) at AirVenture 2022, Oshkosh, WI
July 25-31, 2022
EAA (Experimental Aircraft Association Inc.) is an international community of more than 240,000 members that nurtures the spirit of flight through a worldwide network of chapters, outreach programs, and other events. From July 25 to August 31, 2022, EAA will be hosting its traditional event, AirVenture, at the Wittman Regional Airport in Oshkosh, Wisconsin. In past years, EAA members and aviation enthusiasts come from over 80 countries to make up a group of over 500,000 attendees.
President of Machine Inc. and Oplite Technologies, Richard Mileika, says, "We are excited to attend our second show as an exhibitor. We are looking forward to growing the word about our unique lights and making new connections within the aviation community and beyond." Visitors are encouraged to visit Richard and Abigail Mileika at Booth #2061.
While there will be limited Oplite Technologies stock on site, all orders taken will be shipped directly to the customer once the show concludes. Experience hands-on demos of Oplite's precision LED lighting at the booth and learn more about the contract manufacturing capabilities of Machine Inc.

Machine Inc., a Precision Machining, Engineering, and Assembly Solutions Manufacturer, Goes Solar
As part of its on-going commitment to invest in energy efficiency, Machine Inc. installed solar energy panel systems on the roof of its Stoughton facility with the help of Rexel Energy Solutions, a leading energy efficiency supply house in New England. Steve Proffetty from Proffetty Electrical, Inc. was contracted to install the 273 solar panels at its machine shop that would produce 75 kilowatts of electricity per year. This will supply almost 50% of its power requirements to run the entire shop. It currently tracks the solar photovoltaic system's energy output real-time using the solar power performance online monitoring system. In addition to the energy saving over time, Machine Inc. is also eligible for a federal tax credit along with production-based incentives like Solar Renewable Energy Credits (SRECs).
Richard Mileika, President of Machine Inc., said, "We are excited about this investment in using renewable energy, which complement our other sustainable manufacturing practices that include recycling 90% of our waste, using environmentally-friendly manufacturing coolants and lubricants, and deploying energy-efficient machinery within the shop. At Machine Inc., we operate within the bounds of lean and green manufacturing principles so that each action we take is measurable, sustainable, enduring, and contributes to not only enhancing our throughput, but also helps us in minimizing our carbon footprint."

Machine Inc. featured on NPR's "All Things Considered"
Machine Incorporated, a modern machine shop specializing in CNC machining of precision components and assemblies for the aerospace, medical and analytical instrument industries, was featured on National Public Radio's (NPR) "All Things Considered." Machine Inc. is a living example of an important industry giving US manufacturing a boost by adopting lean manufacturing, state of the art machinery, and ship-to-stock inventory management. NPR correspondent, Chris Arnold, offers a glimpse at how Machine Inc. represents the US manufacturing future – sophisticated manufacturing with robotic and automated solutions that make manufacturing more efficient and competitive against US based and offshore companies.
To listen to the episode, click the "play" button below: