In a very competitive, highly regulated market, you need to know that what you order is what you receive—right down to the tiniest, most precise specification. The type of electrical discharge machining (EDM) Machine Inc. uses is commonly known as wire manufacturing, wire burning, or wire erosion.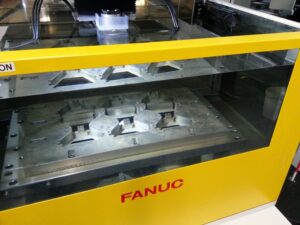 Accurate lines with very little debris
This EDM process doesn't technically cut material, it melts or vaporizes it, leaving little debris and providing a very accurate line.
EDM is used industry-wide, and due to its versatility is relied upon across multiple applications, including hard metals. It is especially effective for use with parts resistant to conventional machining processes, though parts need to be electrically conductive. They are generally non-ferrous, and include steel, super alloys, brass, and many other metals.
How it Works
Wire cut EDM discharges the electrified current by means of a taut thin wire, which acts as the cathode and is guided along the desired cutting path, or kerf. A dielectric fluid submerges the wire and work piece, filtering and directing the sparks. The thin wire allows precision cuts, with kerfs as wide as three inches and a positioning accuracy of +/- 0.0002". This heightened precision allows for complex, three-dimensional cuts, and produces highly accurate punches, dies, and stripper plates.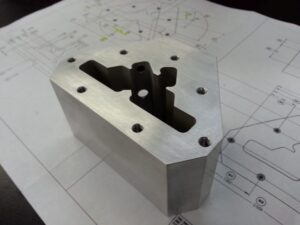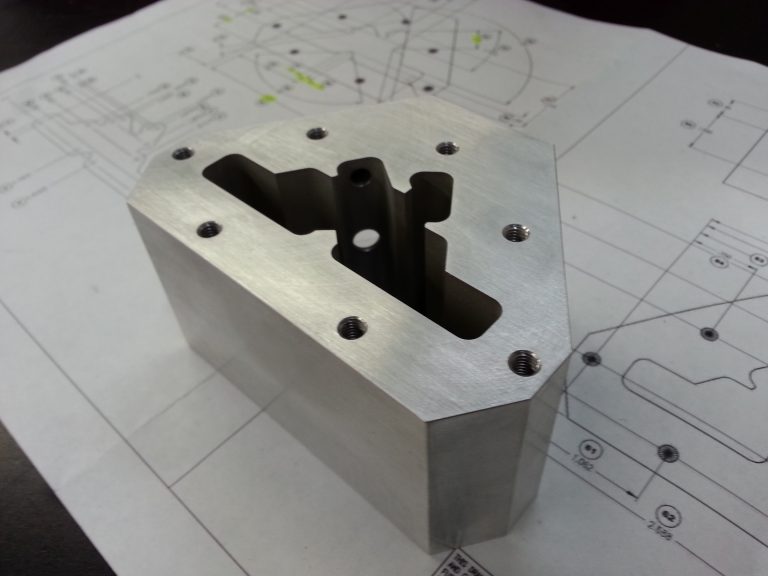 Wire cut EDM equipment is run by computer numerically controlled (CNC) instruments, which can control the wire on a three-dimensional axis to provide greater flexibility. Wire EDM's increased precision allows for intricate patterns and cuts—even more so than conventional EDM. Additionally, wire EDM is able to cut metals as thin as 0.004". At a certain thickness, wire EDM will simply cause the metal to evaporate, thereby eliminating potential debris.
The wire of this type of EDM unit emits sparks on all sides, requiring that the cut be thicker than the wire itself. This means that because the wire is surrounded by a ring of current, the smallest and most precise cutting path possible is the added diameter of the ring and wire; technicians easily account for this added dimension. Manufacturers continue to produce thinner and thinner wires to allow for smaller kerfs and even finer precision.
Wire Cut EDM Applications and Benefits
Because of its versatility and extensive range of applications, EDM wire manufacturing might be just the right choice for your production needs:
The ideal choice for the production of small, highly detailed items that would normally be too delicate for other machining options

Cost effective for low quantity projects

Perfect for prototype manufacturing, even if the actual project is carried out by different means

Process uses no force and does not cause burrs

Can be used on delicate items

Thermal stress is minimized
EDM wire manufacturing gives Machine Inc. the ability to take on more complex geometries for intricate patterns and cuts in the parts we machine—for the jobs you need done. Our experts will give you a complimentary Design for Manufacturability Consultation regarding the design and scope of your job. 
Contact us today.